Sumita Dutta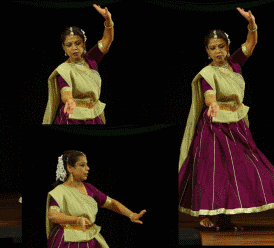 Sumita Dutta graduated in Indian Classical Dance, Kathak from Allahabad Prayag Samity. She took her Bachelor of Arts degree from Calcutta University, India and devoted herself to full time teaching of Kathak Dance.
Sumita's Kathak initiation was by Guru Parimal Krishna in Kolkata, India. She continued her training through Pt. Vijay Shankar one of the most respected and acclaimed disciples of Padmabibhushan Pundit Birju Maharaj. Sumita subsequently took advanced training under Pundit Birju Maharaj.
While in India, Sumita performed in Delhi, Kolkata and many other major Indian cities including Music Festivals in Kolkata. Sumita also ran her own dance school at Jamshedpur, choreographed and directed group dance programs with Tagore Society of Jamshedpur with live music directed by Bidyut khan son of late Bahadur Khan , an eminent Sarod player of Maihar Gharana.
Even after migrating to Australia in 1992, Sumita continued her passion for Kathak dance through own performances and training to aspirant students from the Australian Indian Communities of Melbourne, Kalgoorlie (WA) and Perth.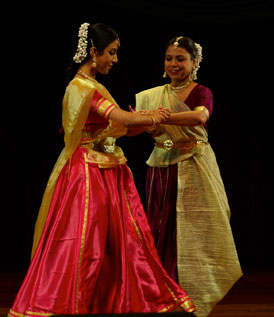 Along with her day to day job with Commonwealth of Australia , Sumita continued her teaching, performance and promotion of Indian Classical dance through Cultural festivals and fund raising events organized by Oz Concert, sponsored by Government of Western Australia, Indian Society of WA, Hindi Samaj of WA including wide range of Australian Communities. To help aspiring students and to enhance the skills and technique of Kathak dance she has also conducted workshops. As an active member of Ausdance, Australia Sumita is making Indian Classical Dance Kathak exciting and relevant to Australian communities through her teaching and dance productions. In 2011, she worked in "Hummingbird"project with Dawn Jackson, an award winning dance filmmaker, choreographer and nominee for 'Most outstanding performance by a female in the 2009 WA dance' awards.
Sumita is pleased to foster Kathak, by cultivating cultural exchanges in Australia and providing professional performance opportunities for local talent and performers.
Following her interaction with a much larger community based in Canada and USA in 2012 Sumita is returning to Perth after one year to continue her passion for Kathak dance through her school Tarana for the Australian communities.